We are devoted to advancing access and quality care in the area of adult stem cell regenerative medicine in order to help people suffering from a variety of inflammatory and degenerative conditions.
We as a company have invested in state of the art equipment designed to utilize a combination of growth factors (i.e. adult stem/Stromal cells), allowing us to harness your body's NATURAL restorative properties. We have had training from world-renowned specialists on reintroducing your own stem/Stromal cells to activate your body's amazing ability to regenerate, promoting wellness through Regenerative Medicine.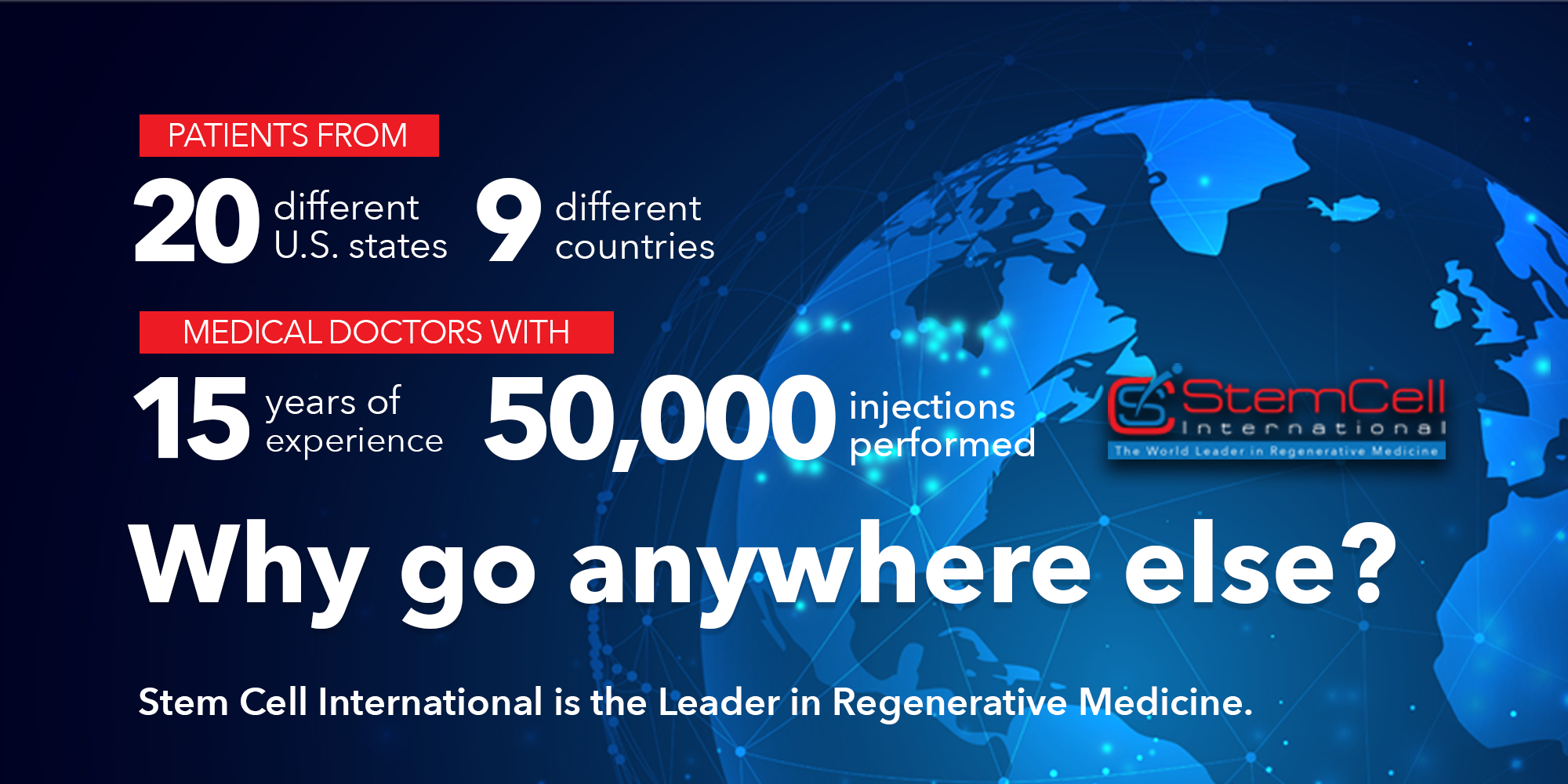 Search For Information About Your Condition
Watch our Patients' Success Stories!
John's Osetoarthritis & Carpal Tunnel Success Story
Zoë's Ulcerative Colitis Stem Cell Success Story
Olga's Fibromyalgia Success Story
Wesley's Back Pain Success Story
Denny's Knee Success Story
Deon's Knee Success Story
Suzanne's Plantar Fasciitis Success Story
Britney's MS Success Story
John's Knee Success Story
Chris' Diabetes Success Story
Eldon's Hip Success Story
Jason's Knee Success Story
Diana's Hip & Knee Success Story
Watch our CEO talk about why Stem Cell International was started, and click below to learn more!